Intel Inspires FAQ
Find out information about Intel Inspires and how you can be involved!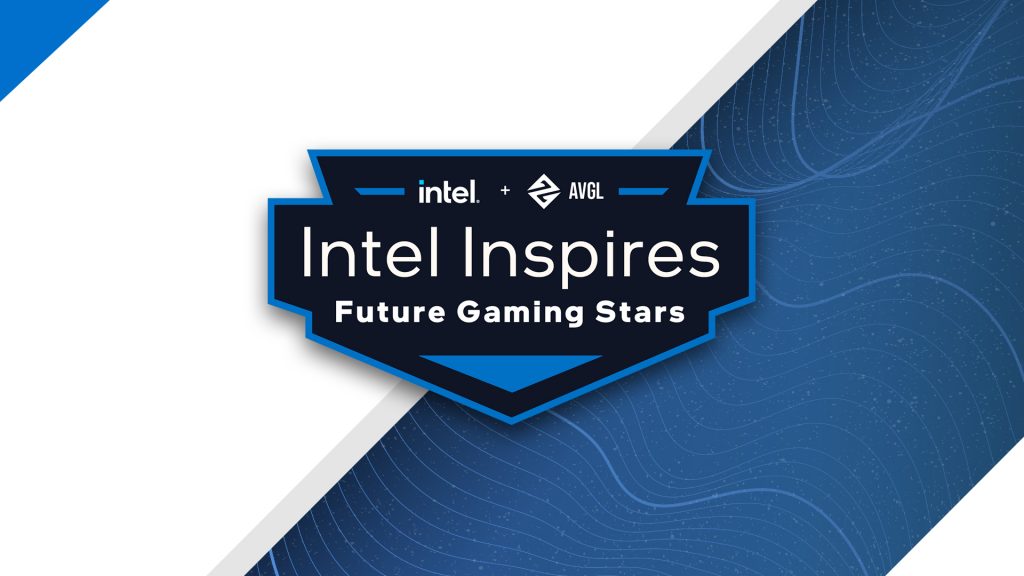 What is Intel Inspires?
Intel Inspires provides opportunities for gamers to improve their future.

Intel and AVGL have joined forces to create Intel Inspires, an esports recruiting event that will provide unprecedented opportunities for the next generation of gamers.

Each player who participates in Intel Inspires will have exposure to colleges, universities and industry professionals. The connections forged at Intel Inspires may lead to valuable industry relationships and to university and college scholarships.
What scholarships and prizing are available?
There is a total of $275,000 scholarships and prizing available!

The Creator Contest have $25,000 available in prizing!
The Intel Inspires tournaments have $50,000 available in prizing split between qualifiers and finals!
There are 20 Honorary Scholarships totaling $100,000 which will be available for eligible high school students!
There will be an additional $100,000 scholarships and prizing throughout Intel Inspires.
Additional scholarships may be handed out by recruiting schools!

Be sure to follow our social media to find out more!

What are the Creator Contests?
There are three creator contests open to everyone – The Next Shoutcaster, Content Creation, and T-shirt Design. The competitions open June 14th and close on September 30th 2021. Finalists will be notified via email and invited to the Creator Showcase on October 16th and 17th.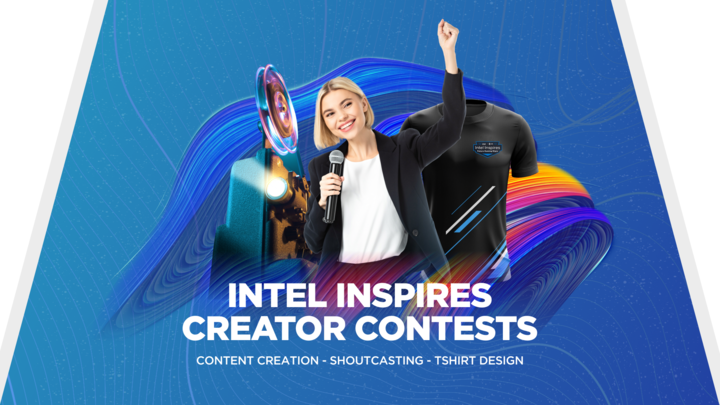 What are the Intel Inspires tournaments?
There are three games that players can participate in – League of Legends, Rocket League and Fortnite.

League of Legends will not be a tournament based series, but instead players may register and link their Riot Account. Players will then be placed on a leaderboard based on their Solo/Duo Rank.

Rocket League will have 4 qualifiers – October 9, 10, 30, and 31. The top eligible 8 teams from each qualifier will be invited to the Intel Inspires Finals on November 13th.

Fortnite will have 4 qualifiers – September 25, 26, and October 23, 24. The top 12 eligible duos from each qualifier will be invited to the Intel Inspires Finals on November 14th.

More info and registration coming in July!
Who is eligible?
Anyone may enter the Creator Contests.
Anyone may participate in the qualifiers, however only high school juniors, seniors and college students looking to transfer will be invited to the finals.
How can schools get involved?
If you are a coach or staff at a college or university with an esports program we invite you to come watch the finals events to pick up your next top talent. There will also be K-12 and college summits happening the week after the Intel Inspires finals, where you can talk with representatives from Intel, MSI and other industry leaders to learn about other programs or how to build one!